High School (9th–12th)
The Castle Hills High School program offers rigorous, college-preparatory academics from a decidedly Christian worldview. Graduates from Castle Hills attend some of the best colleges and universities and have a proven track record of personal, spiritual, and career success! Our goal is to prepare the intellectual, spiritual, and social aspects of each young person for life by training students to know Christ and to make Him known! This is done as students apply Biblical principles taught in the classroom, in weekly chapel sessions, and in Leadership Academy to all facets of high school life. From football games and National Honor Society meetings to theater productions and mission trips, Castle Hills' students put Jesus at the center of everything.
---
Academics
Students can choose from two different academic "tracks" in high school:  the regular diploma track and the honors diploma track. Both tracks prepare students for their college or university years. The honors track allows students to take classes like AP Calculus, AP Physics, AP Spanish, AP English, and more. The regular track still requires trigonometry and pre-calculus, along with the chance to take honors level courses. The proof is in the test scores. Castle Hills' students regularly score well above the national average in achievement testing. Furthermore, for the past several years, more than 85 percent of our graduates received academic scholarships to college. However, we also recognize that not every student can or will earn all A's on their report card. That is why, for students who struggle with academics or certain classes, we offer our SOAR program which provides additional tutoring and mentorship to students needing a little extra help.
---
Leadership Academy & The Old School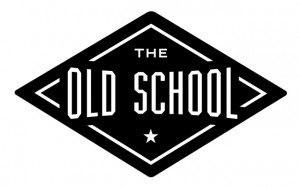 Created specifically for high school students, Leadership Academy is a "school within a school," designed to bring back basic principles of leadership, preparing students for life after Castle Hills. Through monthly meetings and guest speakers, students who have been accepted and are enrolled in Leadership Academy are encouraged to "get out of a teen mindset" and begin planning specific strategies and goals for their lives, organizations and ministries today. Leadership Academy, which uses the curriculum from The Old School, enables students to discover a professional outlook today as they learn that current life choices affect their tomorrow. Please visit www.theoldschool.cool for more information on Leadership Academy and The Old School.
---
Servant Hearts
At Castle Hills, all students will serve in some way. Our motto is, "If it exists, it exists to serve." Any class, organization, or team must serve the community or world in some way. For instance, each year the junior class travels to the Rio Grande Valley to serve in a low-income community and provide backyard Bible clubs. The National Honor Society helps stock cans at the local food bank. The choir class often sings for nursing homes, and the football team tutors kids in a low-income area of San Antonio. Service isn't something merely discussed in our chapels or required for graduation (although it is!). At Castle Hills, serving others is encouraged by peers, as well as demonstrated by school leadership as teachers and administrators join with students in overseas or state-wide mission trips and community service projects.
---
Athletics & Fine Arts
High school students also participate in many competitive sporting activities, such as football, cross country, cheerleading, basketball, volleyball, track and field, swimming, golf and tennis. Across the years, our teams have won scores of titles. For example, in 2013 and 2014, our Varsity football team earned the TAPPS State Championship! (Please see the Athletics page for more information.) Castle Hills also offers many extracurricular opportunities, including National Honor Society, theater, arts, choir, band, student council and more. (For more information on our award-winning Fine Arts Program, visit our Fine Arts page.)
---
Alumni
Castle Hills' alumni are dotted across the globe—leading their families, communities, companies, and states! Our alumni work as teachers, physicians, TV producers, state legislature, CEOs, missionaries, and so much more! One of our alums recently argued before the U.S. Supreme Court – and won! Another alum pastors thousands of congregants each week. One graduate works in the African bush, while another alum is a K-LOVE recording artist. Whatever God calls our alumni to do, they all trumpet a similar mantra, "It all started here—at Castle Hills."
---
Find Out More!
We invite you to take a tour of our campus. Meet our faculty. Attend a drama production or a football game. Prospective students are even invited to shadow for a day! Come and see why a Castle Hills education transforms hearts, inspires minds, and makes an eternal difference in our community, state, and world!
Principal Welcome Letter
Welcome from Dr. Jim Bazar
Welcome to Castle Hills! Thank you for following God's guidance in choosing a school for your student. We believe a student can only fully succeed when they have a firm foundation in their home, a local church, and school. At Castle Hills, we partner with parents in the education of their students. It is through this partnership that we have been able to develop a culture of family at our school. I welcome you to come in for a visit and see fist hand what God is doing on our campus.
God brought me to Castle Hills when I was serving in a local church in Oklahoma. At that time I had attended and received my master's degree from Southwestern Baptist Theological Seminary. I began my years teaching Bible to high school students. In the years to come, I moved into the administrative side, returned to school again to meet certification requirements and earned my Doctor of Philosophy degree.
Through 23 years of being in Christian education, with 20 being at Castle Hills, I have seen God at work in the lives of students. One of the biggest joys I am experiencing is through the alumni who have returned to Castle Hills – some as parents, entrusting their children to Castle Hills for the same Biblically-based education they received and some who have joined the faculty and staff at Castle Hills. The alumni who return will many times say that they went into teaching because of the influence of one of their teachers, coaches or other staff members. This is quite a testimony of the faithful servants across the years who invested their lives here.
Additionally, I have followed many of these students across the years as they attend college, get married, and start families and careers. It is amazing to see what God is doing across the United States and around the world with students who have passed through our halls. They trust in the Lord, and He is using them to serve in places such as the Texas Legislature, a pastor in Australia, pastors across Texas, lawyers, doctors, teachers, and the list goes on. In many respects, we will not know the extent of God's reach until we get to heaven and see the full impact of educating students to know Christ and make Christ known.
When your student enters grades 7 – 12 at Castle Hills, I know they will experience at least two things. First, they will be loved by faculty, staff and students. Second, they will be challenged by some of the best teachers I have ever worked with across the years. Many of the teachers hold graduate and terminal degrees and are called by God to pour into the lives of young people who will be the leaders of the next generation.
We invite you to visit our campus for a tour and to meet our faculty and students. Come and see why a Castle Hills education prepares young people to make a difference for Christ in our community and around the world.
Blessings,
Jim Bazar
Principal
Frequently Asked Questions
High School
Are parents required to be a Christian in order for their child to attend The Christian School at Castle Hills?
At least one parent must be a Christian and have a personal relationship with Jesus Christ. We teach and conduct our school from a distinctively evangelistic Christian point-of-view.  We ask parents to read our Statement of Faith and to sign it indicating support for the fact that those doctrines will be taught.
Is Castle Hills accredited?
Castle Hills is accredited through ACSI, recognized by the Texas Education Agency via TEPSAC (Texas Private School Accreditation Commission). Students graduate with a full transcript accepted at all colleges and universities.
What are the school hours?
Secondary classes start at 8:15 a.m. and end at 3:45 p.m. We follow a traditional schedule with 8 classes per day. Athletics/Physical Education is 1st period for middle school and 8th period for high school.
Curriculum guides are monitored and updated yearly. Textbooks and resources are then chosen that will best match the objectives of a given grade level or course; therefore, a variety of publishers and resources are used.  In all classes, Biblical integration is a priority.
Do students participate in community service?
"If it exists, it exists to serve." Using this as our motto, every grade level, extracurricular group, and sports team conduct at least one service project or outreach every year. Juniors and seniors take part in a mission trip.  Our school has long-standing relationships with several mission agencies/groups.
Do students undergo STAAR testing?
While Castle Hills does not utilize STAAR testing, we do conduct standardized testing using the Terra Nova3 test from McGraw Hill.  The results are used to evaluate our teaching and to provide parents an academic score to monitor student growth. No instructional time is used to "teach to the test."
Yes. Castle Hills does require uniforms. Guidelines are in our Parent/Student Handbook. Uniforms can be purchased at Dennis Uniform Company (located on 431 Isom Rd., San Antonio, Texas 78216). Click Here for the Dennis Uniform Company website.
What extra-curricular activities are offered?
Student Council, National Honor Society, Fine Arts (Choir, Band, Art, Theater Arts and Yearbook are all offered as elective courses), Athletics (6 Man Football, Volleyball, Basketball, Cross-Country, Track and Field, Swimming, Tennis, and Golf), and the Leadership Academy.
What kind of advanced placement programs are offered at Castle Hills?
English Language and Composition (11th grade)
English Literature and Composition (12th grade)
U. S. History (11thgrade)
U.S. Government (12th grade)
Calculus AB (12th grade) 
Is there a hot lunch available?
Effective on May 30, 2018, lunches will be provided by A Matter of Taste Catering. The goal of "AMOT" is to encourage children to eat well balanced meals by offering child-friendly foods that are appetizing and nutritious. A variety of fresh fruits and vegetables, foods that are baked, not fried, and serve age appropriate portion sizes will be provided for a lunch fee. Prices vary according to grade level. For more info, go to the AMOT website Here.
Parent Login Address:  https://mot.ahotlunch.com/login
Castle Hills does not provide a bus system for transportation of students to and from school; however, we do have busses/shuttles that are used for field trips and school activities.
Castle Hills is a private, independent, Christian school. For details about our doctrine and core beliefs, please see our Mission/Vision page.